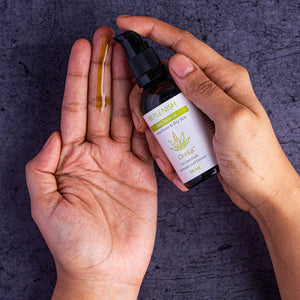 Replenish Daily Facial CBD Oil
for Acne-Prone & Dry Skin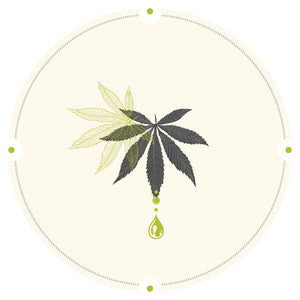 Cannabis Leaf Extract
Rich in cannabinoids like CBD, it has strong anti-inflammatory, antioxidant & antibacterial properties. CBD can help your skin cells from creating excess sebum, which is responsible for acne. CBD triggers an anti-inflammatory reaction in the cells and prevents inflammatory cytokines from activating. Cytokines may trigger acne, so reducing them may help prevent further breakouts. The antibacterial and antifungal properties of the cannabis leaf extract can help reduce infections from dirt and other pollutants on the skin.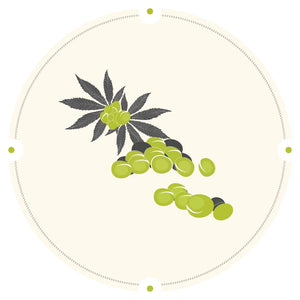 Cannabis Sativa (Hemp) Seed Oil
Hemp seed oil being a non-comedogenic, is perfect for most skin types as it can moisturize without clogging your pores. Hemp seed oil is rich in fatty acids, which help hydrate and soothe inflamed skin. Study suggests that topical application of hemp seed oil helps strengthen skin and make it better able to resist infection.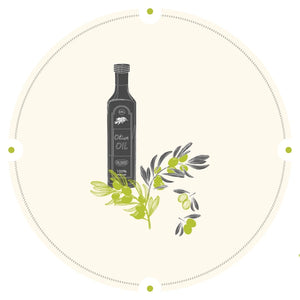 Olive Oil
Olive oil is a natural moisturizer that is packed with fat-soluble vitamins A, D, E, and K. Olive oil also acts as an antioxidant. Antioxidants may prevent premature ageing when applied to skin. Research suggests that putting olive oil on the skin after sun exposure may fight off cancer-causing cells.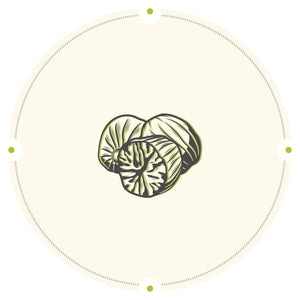 Nutmeg Oil
Nutmeg oil is a panacea for a host of skin woes, from acne, dark spots, uneven skin tone, to eczema and dry, peeling tissues. This is primarily due to its excellent antioxidant, anti-inflammatory properties. This natural extract can diminish wrinkles, scars, to reveal youthful, unblemished, radiant skin.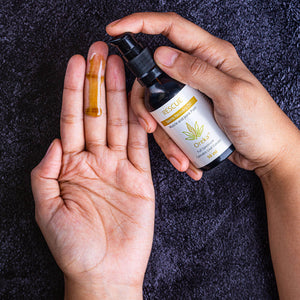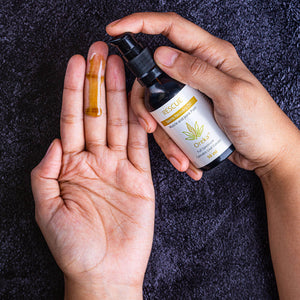 Rescue Sports Recovery CBD Oil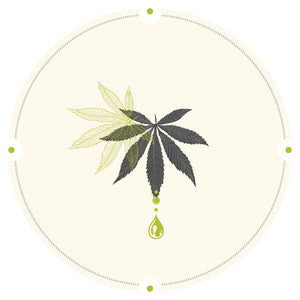 Cannabis Leaf Extract
Rich in cannabinoids like CBD, it has strong anti-inflammatory & analgesic properties CBD, like fatty acids, has an anti-inflammatory effect on the body, which can promote recovery from workouts and exercise. Research has shown that CBD can be beneficial for relieving joint pains and stiffness. Studies have also shown that CBD, one of the main compounds of Full Spectrum Cannabis Leaf extract, can be beneficial for treatment of many types of pain.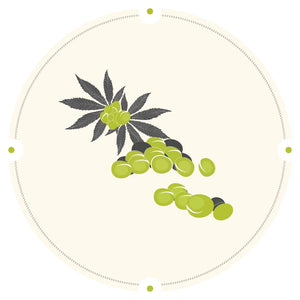 Cannabis Sativa (Hemp) Seed Oil
Rubbing hemp seed oil into tight muscles can help reduce muscle tension and relax them.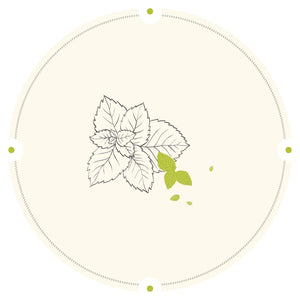 Wild Mint OIl
Wild mint oil is rich in menthol that relaxes body muscles, treats spasms of muscles, reduces pain, avoids inflammation and promotes the circulation of blood.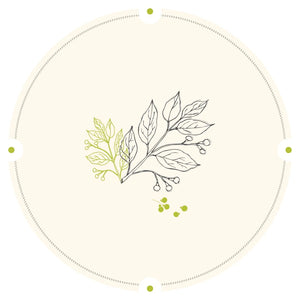 Camphor Oil
Camphor oil can help treat muscle aches and pains, while stimulating circulation, by interacting with receptors on the sensory nerves. Camphor oil can also help reduce chronic muscle and joint pain. One study, for example, showed that camphor oil helped relieve lower back pain. Camphor oil numbs and cools nerve endings, then warms the painful area as it increases circulation to stiff joints and muscles.