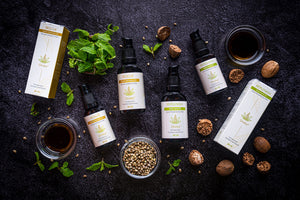 About Oreka
When science meets experience, you create magic.
And our story is nothing short of magical.
Birth Of Oreka
When science meets experience, you create magic. And our story is nothing short of magical. G C Chemie Pharmie Limited (GCCPL) was founded in 1981 as a pharmaceutical, nutraceutical and functional foods company, and today it enjoys a strong global presence. Having operated in the life sciences industry for the past 40 years, the only thing constant has been our focus on innovation to provide better health outcomes to all our customers.

Our constant quest for new compounds led us to cannabinoids (i.e. compounds present in the hemp plant). After years of research we began to understand the healing powers of these molecules and their potential to improve one's quality of life. We wanted you to experience the products of our research and propagate balanced and healthy living using natural resources. And so, Oreka was born.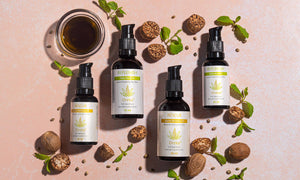 What do we do?
Oreka means balance, and that's what we aim to bring in your life.
At Oreka, we aim to explore the horizon of healthcare benefits provided by the wonder crop, cannabis. Medical cannabis oil (CBD Oil) is incorporated with the effectiveness of ancient Ayurvedic practices that help in improving muscle pain, joint pain and sports injuries. It has various other benefits. Our mission is to bring this holistic wellness to our customers.
Our production process is geared towards providing you with organic, safe and research-backed wellness solutions that have a transformative effect on your health. Both CBD Oil and Hemp Oil are extracted from the Hemp plant. Our products are created keeping in mind ethical and safety standards to ensure that you get the best of our cultural roots and futuristic medical practices.
Is It Safe?
At Oreka, we want to empower our audience through education. Even though Cannabis is considered a taboo today due to the risk of misuse, it is one of the 5 sacred plants mentioned in Ayurveda and has historically been used for the treatment of various ailments. We wish to bring carefully formulated hemp solutions to provide science-backed alternative options to serve the growing needs of modern society.